Conservationists from across the nation attend a SHU-focused watershed restoration class in Shepherdstown, WV
August 5, 2019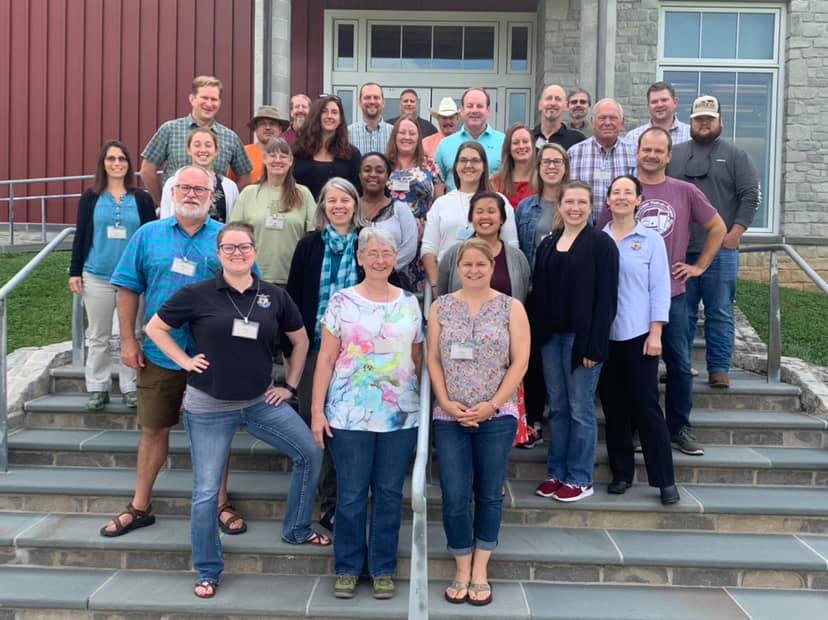 The mission of the Alabama Rivers and Streams Network was shared with conservationists from across the country July 29-August 2 during the Restoration Policy, Planning, and Partnering course at the USFWS National Conservation Training Center in Shepherdstown, WV.
A group of 24 students from various state, federal, and tribal groups attended the course with the goal of developing the skills necessary to create a watershed restoration plan for Alabama's Terrapin Creek Strategic Habitat Unit. Each of the students used the recent GSA publication "Watershed Assessment of the Terrapin Creek System for Recovery and Restoration of Rare Mussel Species" as a reference manual for their restoration plans.
ARSN team members Jeff Powell (USFWS), Rebecca Bearden (GSA), and Jonathan Stober (USFS) highlighted SHU watershed work in Alabama, including USFS restoration efforts in the Shoal Creek Ranger District.
Other instructors covered restoration topics ranging from partnerships to funding opportunities. Colorado rancher Russell Davis shared his vital role in keeping the Mountain Plover off the Endangered Species list and highlighted the need for strong partnerships with private landowners. Refuge biologist Susan Guiteras (USFWS) provided the class with a real-world restoration success story and led a step-by-step case study of the restoration process of the Prime Hook National Wildlife Refuge in Delaware. Former Department of Interior employee Dave Ross featured his current work as a consultant in partnership with Native American tribes and reviewed the fundamental concepts of restoration, restoration tools, partnerships, and potential project funding sources.
This is the second year that the Restoration Policy, Planning, and Partnering course has been offered by the National Conservation Training Center. The inclusion of an Alabama watershed in need of restoration work was so popular this year that course leader Amy Wing (USFWS) hopes to bring the class to Alabama for next year's course offering.